Menu
How Luxury Rigid Boxes help in advertising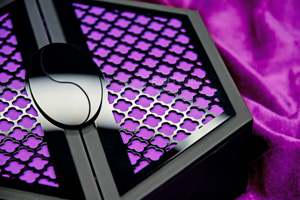 Benefits of using a Luxury Box over other forms of advertisement
The use of Luxury Rigid Boxes is a fantastic way to advertise products. This is because they are used to make a lasting impression on customers and potential clients. These rigid boxes can be seen as a form of advertising because they promote products and services and enhance the brand retention value. Luxury rigid boxes are also great as gift boxes made from high-quality materials such as paper and recycled cardboard of customizable thickness. The thicker you choose, the more luxurious and heavier it feels. As it gets closer to the feeling of wood, we tend to get attached to the packaging as something that will last a lifetime.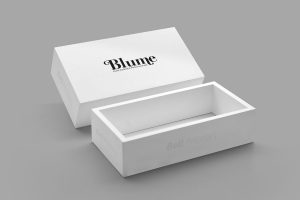 Luxury Rigid boxes also have a fixed shape and size, which makes it easier for people to open them without damaging the product inside the box. These Luxury Rigid boxes have been around for a long time, but they became more popular in the 20th century with the development of new techniques in paper and print production along with innovative conversion techniques for packaging.
Some famous brands that use luxury rigid boxes for advertisement
Luxury rigid boxes are a great way to advertise luxury products. They are usually made out of paperboard and can potentially have great detail in the design and geometry. These boxes are a type of packaging used to deliver high-end products. They are often used in the fashion industry, where they are used to showcase products such as watches, jewelry, and other accessories. Some brands that use luxury rigid boxes for an advertisement: are Apple, Tiffany & Co., Gucci, Hermes, Coach, and Louis Vuitton.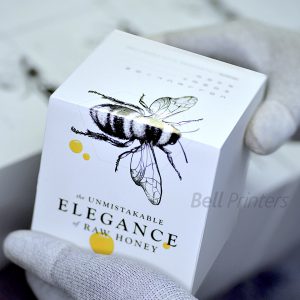 How to choose a Luxury rigid box for your advertisement campaign 
Choosing the right box for your advertising campaign is a crucial decision. You want to make sure that the packaging will present your product in the best possible way and be able to withstand transportation.
We have created a list of important factors you should consider when choosing a Luxury Rigid Box for your advertising campaign.
– What is your budget? (you can find a wide variety of prices)
– What size of box do you need? (a range of sizes are available)
– Will you need custom printing on the box? (this varies depending on budget, size, and quantity)
Customer engagement with Luxury Rigid boxes
Customer engagement has played an important role in the evolution of the Luxury Rigid boxes business. It has helped all our customers maintain a robust clientele, grow the business, and increase sales multifold because of our Luxury rigid boxes.