Menu
How to make Cost-Effective Luxury Packaging Boxes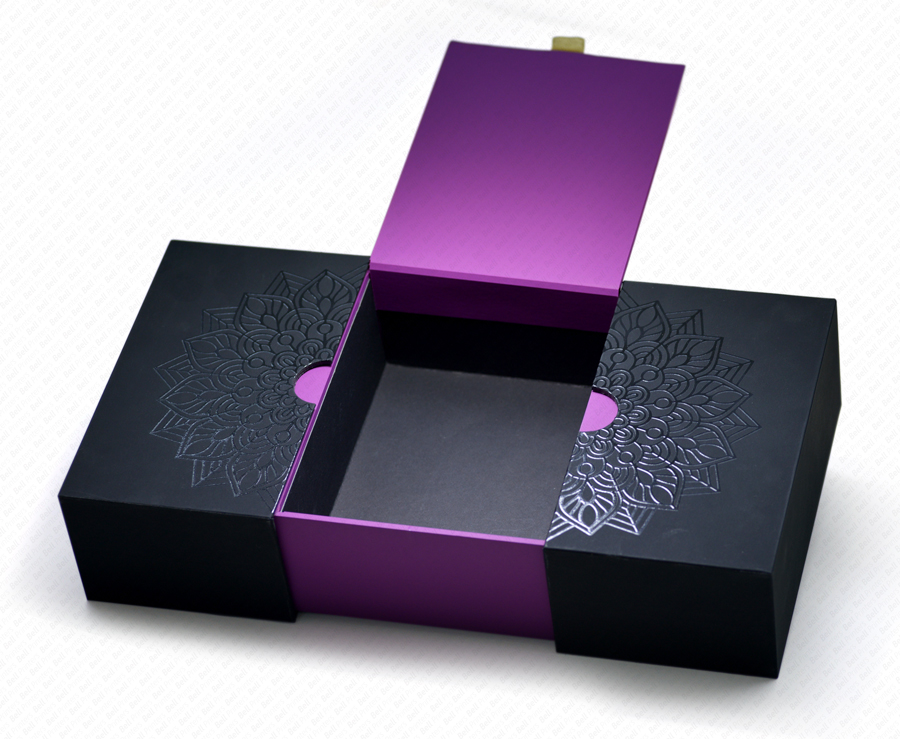 How to make Cost-Effective Luxury Packaging Boxes
The Main Points for creating cost-effective Luxury packaging boxes
Design Thinking
Planning Your Budget
Concentrating on Artwork Design
Finishing
Choose wit right Luxury Rigid Box Manufacturer
Due to the increasing number of luxury goods in the market, it's no wonder that many companies are opting to carry a premium box. However, when the cost comes into play, it can be very discouraging for many small and medium businesses. This blog will discuss some of the most cost-effective ways to put together luxury packaging boxes for your products.
A good packaging design plays a huge role in the success of your brand. It not only looks good on the shelf but also helps in the overall presentation of your product. If you are a small company and have limited time and budget to create luxury packaging, there are ways to make it work for you. Doing so will allow you to compete in the market with the larger players.
Design Thinking 
 Before you begin, make sure to establish all of your details, such as the dimensions of the product, the estimated quantity of packaging, and the project's objectives. This step will help you get a quote quickly.
6 Steps For Preparing Your First Luxury Customized Packaging Boxes
Project timeline
Measurements
Design specifications
Freighting method
Warehousing method
Payment Terms
Before you start working on high-quality Luxury packaging projects, make sure that both you and your manufacturer have enough time to get it done.
rigid packaging boxes can take up to 30 days to produce, so make sure that you select the right material and design specifications for your project.
Since rigid boxes are built by hand, they require a skilled team to develop them for optimal results. As a result, their prices tend to go up. Fortunately, other solutions can produce high-quality Luxury packaging boxes.
Plan Your Budget
This step helps shape the trajectory of your project. It gives you a clear idea of your budget and the limitations of your project. With a well-rounded budget, you can finalize the details of your project, and avoid delays
Raw Material choice
Design services
Printing and finishing
Shipping and logistics
Concentrating on Artwork Design
A dieline is a 2D template that comes in the form of a box. It shows the layout of the finished product, including its unassembled state.
Types of Box Styles 
Luxury packaging is essential to communicating a high-end feel to your customers. There are a variety of styles and sizes to choose from.
Magnetic Box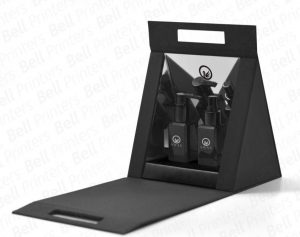 When it comes to developing a product or a prototype, we can help you reach out to our team for more information. For instance, for Swan, we developed a magnetic carry box that can double as a point of sale box.
Top and Bottom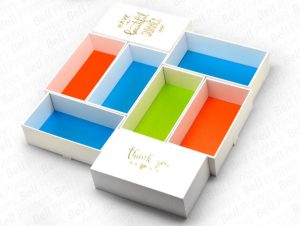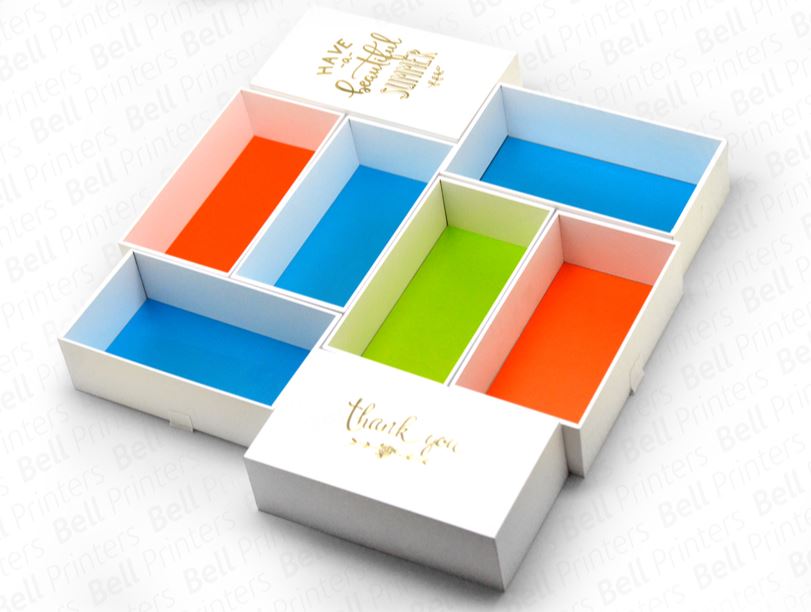 This set of stunning boxes, finished in the world-renown iPhone Packaging quality, is a premium finish. Because the most discerning products demand exceptional packaging, our products are here to help you Sell Well. We have the skill, tools, and people to produce stunning yet simple designs that are truly world-class. Enquire now with your dimensions to get a sample made especially for your product in attractive colors. These boxes are Met-Pet finished in pastel shades. 
Drawer Model Box(Kids)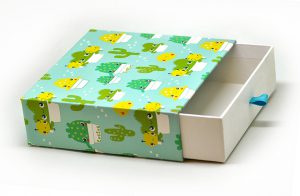 Rigid Boxes with drawers and matching ribbons are all the rage in the Kids Garments industry. Tuc Tuc, the Spanish kidswear manufacturers get their packaging done at Bell Printers. With excellent illustrations, this set of unique rigid boxes with drawers and specially handpicked, matching ribbons are true works of art.
Flat Fold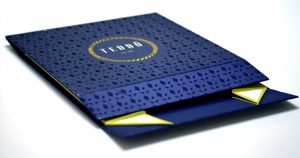 This fabulous flat-fold, collapsible rigid box was manufactured for a delightful British brand called Teddö, which specializes in clothing for babies and young children. Made from high-quality raw materials, this special packaging is finished with matte Lamination, Gold Foil, and Spot UV. The printing is from a very narrow shade of Pantones that are difficult to duplicate. Folding Flat for cost-efficient shipping, these special rigid boxes are truly a work of art, inspired by the most recent trends of packaging design and structural engineering for commercial packaging.
Finishing 
Finishing touches are applied to a car after it has been cleaned and detailed. They can make it look better while protecting the vehicle's original appearance.
There are many options when it comes to creating the ultimate luxury look for your box, but here are the two most popular finishes that will give your box that coveted look.
Matt Lamination:
This finish is considered to be the most elegant and fashionable among the various finishing options. It is also best used for special printing techniques
Gloss Lamination
This product is a great alternative to traditional packaging as it can provide superior quality and is very durable. It can also repel dirt, fingerprints, and dust and is ideal for creating promotional products.
Special Finishing : 
This process seals in color and adds a refined sheen to the packaging.
Embossing adds a raised imprint to a design or text, while debossing adds a depressed one.
This process applies a thin coat of gold or silver to the surface of box packaging. Usually, it involves applying a luxurious effect to the product.
choose with the Right Luxury rigid box Manufacturer 
When it comes to creating premium-level packaging, you must collaborate with experts who can provide you with the necessary guidance. Look for a manufacturer that can provide a variety of services, including but not limited to cost reduction, project management, and fulfillment. The ultimate goal should be to provide a truly memorable unboxing experience that will be remembered.
With the help of folding cartons, you can create high-quality packaging at an affordable rate.
Bell Printers offers a wide variety of luxury packaging solutions that will help you stand out from the crowd.