Menu

Who We are
About The Bell Group
Bell Printers
We are a part of the Bell Group,
an eminent conglomerate of companies.
About US
Love and Passion... The two powers that drives all of us at Bell.
Yes, we're yet another millennial-led company, chock-full of agile and dynamic young professionals, all driven by purpose. We do what we do, to excel and evolve. The wow factor that our customers experience, is really what helps us sleep well every night.
When we say you will "Sell Well with Bell", we stand true to our promise.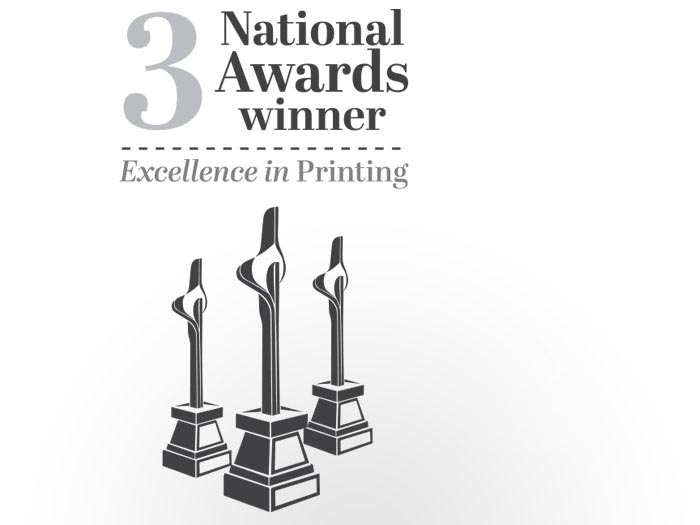 We guide all our customers through a professional handholding approach to packaging- from cost effective solutions to world-class luxury products. In either end of the spectrum, we ensure that there is always some innovation involved- either in processes or in products. Our customers range from young entrepreneurs trying their luck at selling a new product, to generations-old Corporate companies with highly professional requirements. Whatever your requirements for printing or packaging, we'll make sure we can offer you something amazing. It is in our core values to constantly raise our standards, and we make sure that every employee at Bell grows and improves every day. This helps us to set high benchmarks of unparalleled service in the print industry. Critical eyes of our Quality Control constantly examine accuracy and perfection in all that we do. A Kaizen and 5s-minded team constantly upgrades every tiny detail in Bell, every single day.
When we start a project, we begin with the end in mind- of who uses the product, how it is used and what purpose it serves. This allows us to design and develop packaging for the users down the line, and not just stick to the buyer or manufacturer's assumptions. We follow many professional approaches to creative problem-solving, and this is reflected in the number of happy customers we have.
Go ahead and try us once. You'll never have a better printing experience!
Read More About Us
Our Vision
Our Vision is to be a trendsetting Indian Super Printer offering
innovative products and world class services.
Our Mission
Our Mission is to create products that
wow every customer with delight. Our company culture creates a workplace that rewards
peak performers and continually aims to expand and improve our processes, systems and quality practices.
Core Values
At Bell Printers, we believe in creating a safe and happy work environment for all our staff and employees who work together wonderfully as a team.
We believe in being Trustworthy, Constantly Upgrading, Consistently delivering on time and then we Succeed together. This philosophy of our operation and closely connected work-culture is a hybrid of true corporate governance and proprietary leadership. Our vision, mission and goals are routinely reminded to all our team members who in turn ensure that everyone in our organization stands true to our beliefs.
Our History
Bell Printers was founded in 1981
1952
The Bell Group was founded in 1952 by Mr.Chelladhurai. Here he is accorded a welcome after signing agreement with German Companies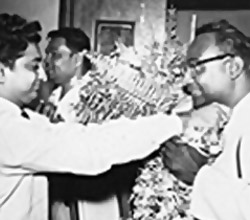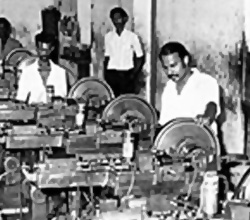 1967
The founder's son, Mr.Gunasingh developed Pin Machines for the Bell Pins Manufacturing company which created about 500 jobs in Palayamkottai.
1971
With our first exports to the USA in early 1970s, we broke China's monopoly in selected sectors.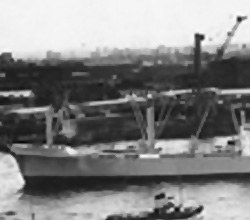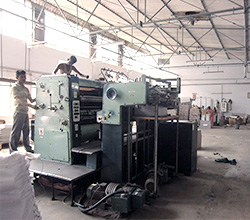 1981
Bell Printers was founded in 1981 under the name of Chellsons Fine Arts, primarily as printshop catering only to the printing and packaging needs of the Bell Group and Standard Fireworks
Quality Assurance
Bell always gives itself a top priority to customer focus especially from quality front.
We follow a series of proprietary quality systems very much alike the international quality control standards, satisfying the requirements of customer at all stages of Prepress, Printing and Postpress.
Our job flow to ensure quality is as systems like
Documentation Management | Quality Assurance | Internal audits | Corrective and preventive action | Test Equipments
Bell is fully supported by various specialist equipment aimed at giving insights into highest level of precision and monitoring.
Quality Management system (QMS)
Bell Printers is an ISO: 9001-2008 Bureau Veritas
certified organisation.
Management Information System (MIS)
Bell Printers is a Cloud-based
ERP driven Organisation.
Our Infrastructure
Design being one Bell's core strengths, a team of seven highly skilled design specialists, experts in visual communication and packaging design, begin their magic.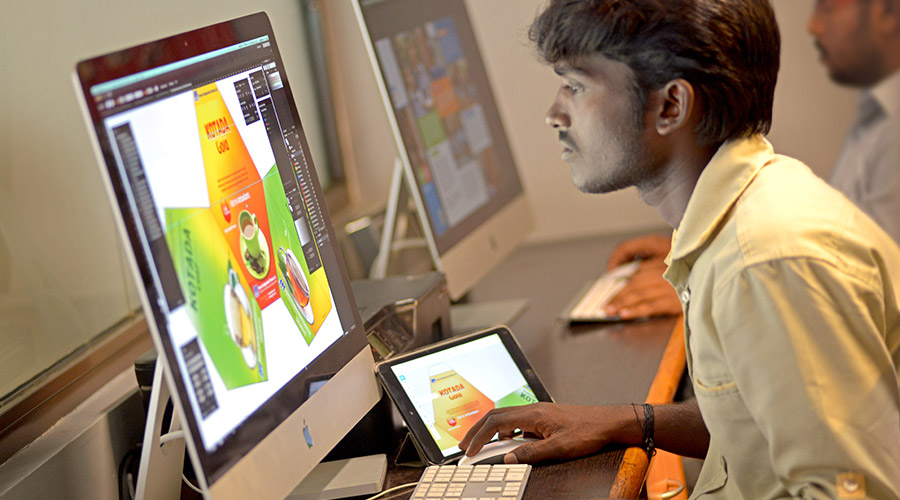 Innovation in our Cube Lab (R&D Studio) often starts with simple, hand-drawn visualisation. Expert sample makers use not their their mind and machines, but years of experience for creating extraordinary packaging experiences.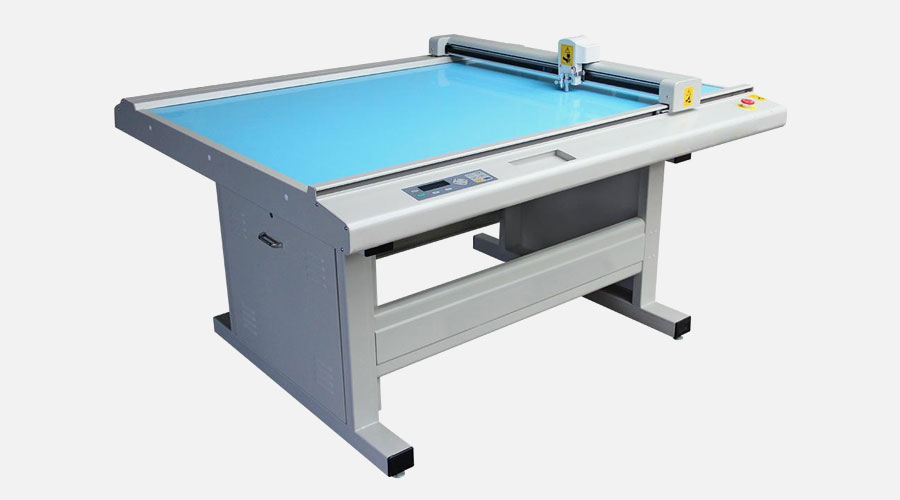 Every job we undertake goes through stringent sample making and checking for errors. A highly skilled and committed workforce always at your service.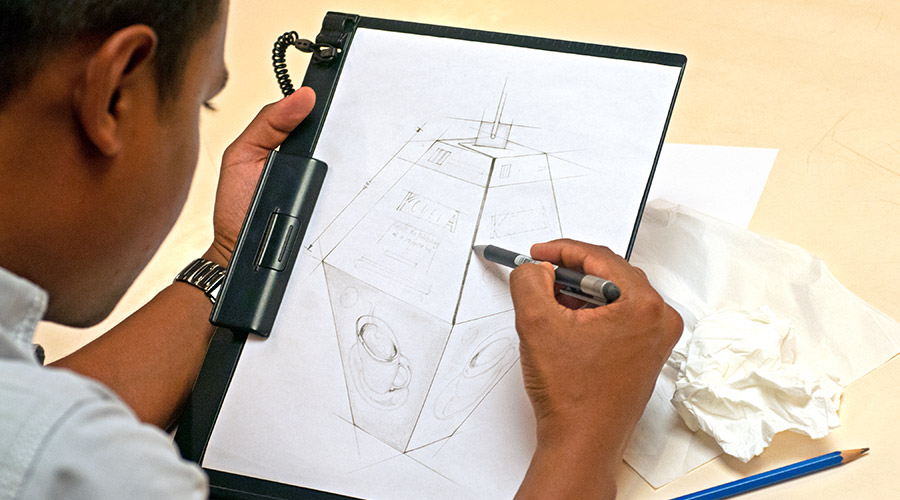 We use the most advanced and high capacity German Heidelberg four color 28"x 40" printing press for Offset Printing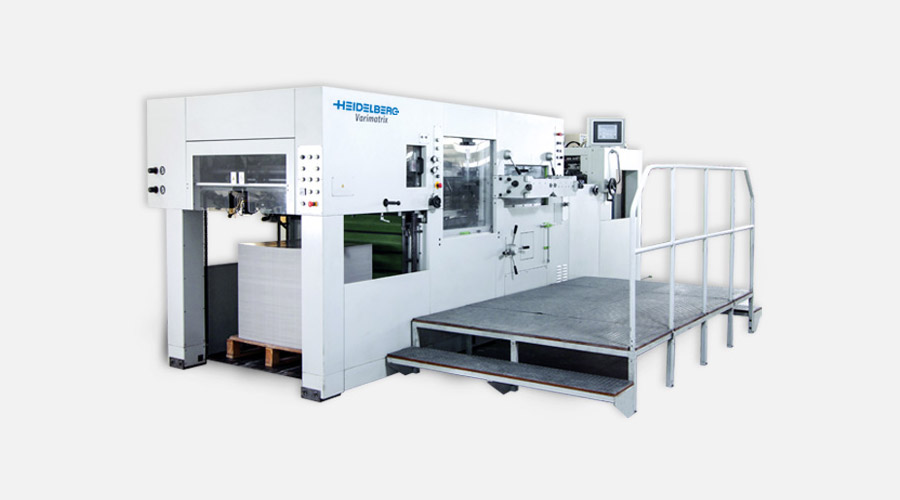 India's first High-speed Varimatrix 105 CS die-cutter, at Bell Printers, Sivakasi. This workhorse can Die-cut and Strip blanks at a speed of 7000 large sheets per hour.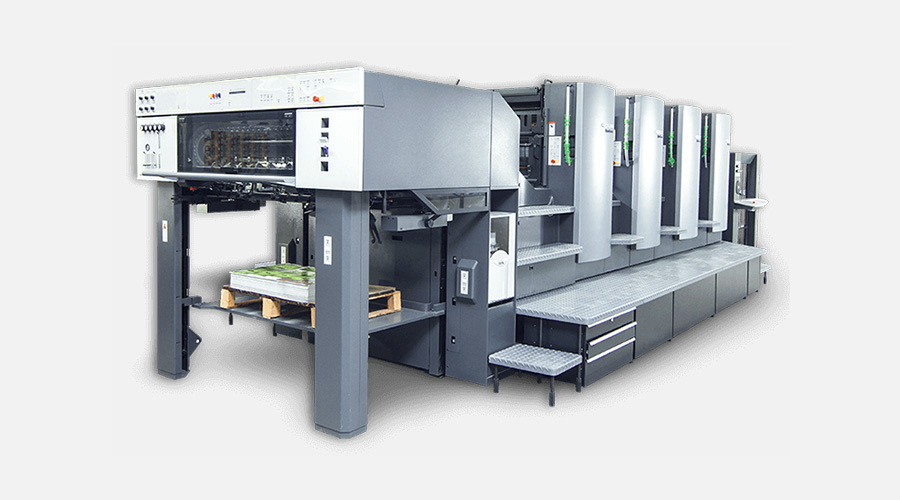 Our Clients
Few of our clients...