Menu
Empty Dry Fruit Boxes | Dry Fruit Empty Gift Box
Empty Dry Fruit Boxes
Dry fruits are a healthy snack, but the packaging can be a bit of a hassle. You have to open it up, and then you have to discard all of the packaging material. What if there was a way to get around that?
Thanks to new research and findings at Bell Printers, we know that empty dry fruit boxes offer several advantages. For one, they are lightweight and easy to recycle. They're also moisture-resistant, which helps keep your snacks fresh. Finally, they're affordable and easy to print.
 Protect your dry fruits during shipping
So next time you're looking for a quick and healthy snack, reach for some dry fruit in an empty packaging box! Empty dry fruit boxes are a perfect way to protect your dry fruits during shipping. The sturdy construction ensures that your dry fruits arrive in perfect condition, while the airtight seal keeps out pests and moisture. Best of all, the empty dry fruit boxes are easy to use and fit a variety of dry fruits. So if you're looking for a reliable way to ship your fruit, be sure to choose empty dry fruit boxes from Bell.
These Dry Fruits boxes are a new and innovative product that is environmentally friendly. It can be reused multiple times, which makes it a more sustainable option than traditional packaging. This feature has made the box popular among consumers who are looking for ways to reduce their environmental impact.
Custom Empty dry Fruit Boxes
Looking for a unique way to package your dry fruit? Look no further than our custom empty dry fruit boxes! We can create a design that perfectly showcases your products, and our boxes are made from high-quality materials that will protect your goods during transit. Our boxes are recyclable, making them environmentally friendly as well. Contact us today to learn more about our empty dry fruit boxes!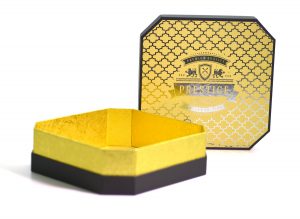 Our empty dry fruit boxes are available in a variety of colors and finishes, perfect for any occasion. Whether you're looking for a traditional look or something more modern, we have the perfect option for you. Don't forget our Spot UV finish – it's sure to make your packaging stand out from the crowd. Give us a call today to learn more about our options!