Menu
5 Reasons Why Every Company Should Invest In Custom Packaging boxes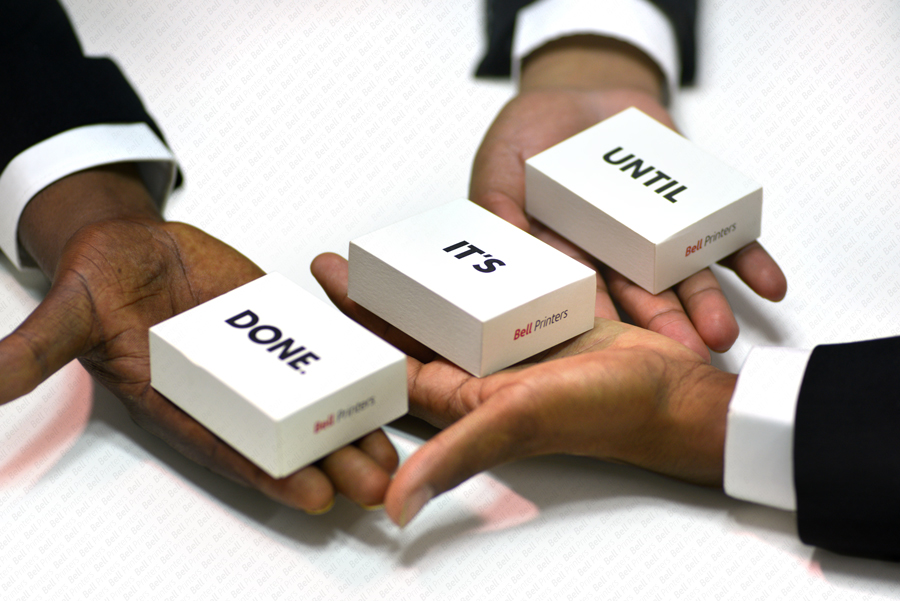 What is the best way to create custom packaging for your company?
                                Customers' first impression of a product is formed by its packaging. if the packaging appeals to them, it will positively impact them. packaging is more than just a cardboard box as it's essential, so every business owner should know these trust Bell Printers, and we will never abandon you; we act as part of your business. 
 with small businesses and eCommerce companies, it's important to stand out from the crowd! custom packaging boxes might sometimes be enough to attract a customer's eye and stimulate curiosity. for that, business owners need to access a good packaging company. are you looking for a good packaging company? you are in the right place. yes, Bell Printers will take your company to the next level.
with online purchasing expanding quicker than ever before, it will be critical to stand out and be seen. brand awareness and reaching out to new clients are important aspects of every business, so how can you check all the boxes while also propelling your brand forward?
working with a professional firm like Bell Printers will help you save money in the long term by investing in your brand. If you select the same materials, style, and size you require the first time; you will save money and resources.
working with professional box manufacturers like Bell Printers will allow you to invest in your brand and save money in the long run. The problem is that you will save money and resources if you choose the same materials, design, and size you need the first time.
5 Reasons why every company should invest in custom product packaging boxes 
1. It is financially advantageous
Businesses can save money by using custom packaging in a variety of ways. custom packaging boxes investments can generate tremendous returns on the client-side and for the business itself for enterprises on a budget.  depending on the design, custom packing can also be more cost-effective and easier to ship. this means that firms can save money on shipping and pass the savings on to customers, resulting in greater sales. 
2. It creates a favorable first impression.
The importance of personalization has emerged as one of the recurring themes in retail. customers don't want to feel like they're just another face in the crowd. they want to be a part of the brand they're buying from. businesses that engage in custom packaging may create a more personal connection and quickly add their unique touch. this can be done in two ways: through the box design and branding. your products will make the perfect impression on clients when they receive them in personalized boxes and packing.
3. Customers are informed about the company's values.
customers want to purchase with a company that shares their values and is concerned about the same issues. customers are looking for brands that share a similar commitment to the environment as they become more aware of their environmental footprint.
custom packaging is worthwhile since it allows you to communicate brand values as environmentally friendly as possible. you may collaborate with packaging specialists to create custom product packaging that is attractive, functional, and environmentally friendly.
4. It's an advertisement for your company.
Building brand equity and increasing brand recognition are some of the most important things for organizations to consider. companies that invest in specialized packaging can do this. one of the most important ways to advertise oneself is through strong branding, and what better way to achieve that than through custom packaging?
standard packaging cannot compete with the impact of personalized product packaging. rather than wasting money and time on packaging that achieves nothing for your brand, invest in custom packaging to save money and time. you have complete control over its appearance and feel, as well as ensuring that it effectively promotes your business.
5. It boosts sales.
These factors contribute to one significant benefit of custom packaging: increased sales. the better your packaging is, the better the consumer experience is, and the more it resonates with their values…, the more likely you are to sell more.
You'll build a devoted consumer base that believes in your products and is more likely to buy from you again and again. custom packaging is an excellent investment because it can increase sales. attractive and distinctive packaging is more likely to draw clients in the first place, giving you an advantage over the competition. branded and customized packaging can drastically improve the consumer experience and provide considerable benefits.   
Branded and personalized packaging may drastically improve the consumer experience and provide considerable short- and long-term benefits. working with packaging professionals puts you in the best possible position to do this. They can help you choose the proper dimensions, materials, and designs to make your bespoke packaging genuinely unique. The more creative you can be with custom packaging , the higher your chances of seeing a profit.