Menu
How a box manufacturing company wowed College Students on their Industrial Visit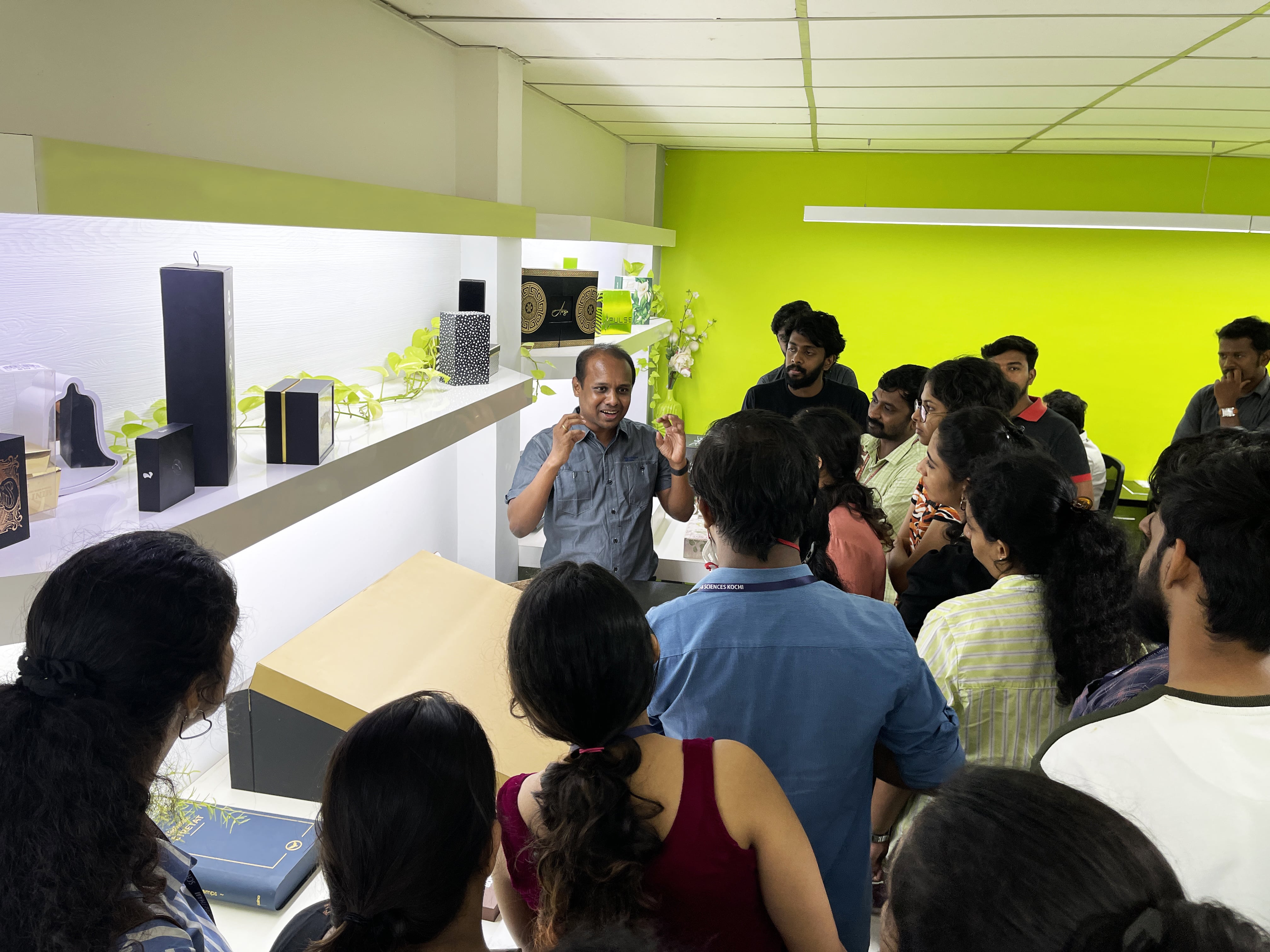 College students often don't have the opportunity to learn about luxury goods and how they're made. However, a visit to our factory can give them a behind-the-scenes look at how these products are created. Our company offers industrial visits so college students can see firsthand how we turn raw materials into high-end Packaging items. The students were wowed by the company's infrastructure and our in-house facility and its attention to detail. They also appreciated the chance to see how the boxes are put together and delivered.
Simple recycled raw materials are turned into a luxury goods
For academia and college students, we often provide tours of our luxury box manufacturing facility. This is where simple recycled raw materials are turned into high-end packaging. Students are able to see the process from start to finish and it is always fascinating. The attention to detail and craftsmanship that goes into each box is incredible. We also get a chance to meet and interact with professors, heads and the students are always passionate about their industrial visit and the exposure they get out of visiting an export factory. Both sides get to learn a lot about the passion for learning and performing.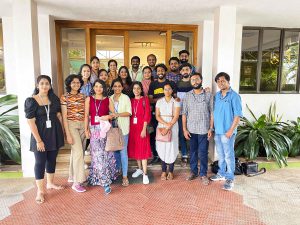 Learning by observing the processes
Students who visit our factory can learn about a process they wouldn't otherwise have access to. This is an incredible opportunity for them to see how the boxes are made and get a behind-the-scenes look at the company. Students are able to learn about the different steps involved in making the boxes, from die-cutting, foil stamping, and lamination. Some students even try to create the boxes during their visit and provide a fascinating learning experience for them about packaging. They even get to see how the boxes are shipped out all over the world. This is always a great experience for everyone involved, and we're already looking forward to future visits bu!
Cube Lab
Students have the opportunity to explore our packaging development center and to see current our new product development. Our R&D center at Bell Printers called the Cube Lab is a state-of-the-art facility with the latest tools and machinery to give us the flexibility to create at the speed of thought. Our team has been trained by some of the world's leading technology providers with hundreds of patents on the process and techniques which allows us to have a mastery of Skills & Tools. It's also a place for designers to collaborate on new ideas and prototypes. The students were able to see some of the latest products under development, as well as how they are made.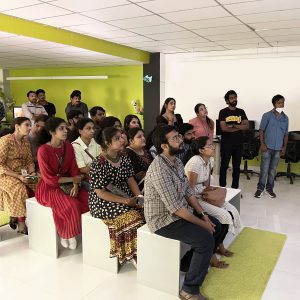 Students from the Amrita School of Arts & Sciences Kochi entrusted our managing director Mr. Vashikaran Rajendrasingh to take over and explain how our process works. Many students regularly visit Bell … and then come for training as interns for hands-on experience on our latest machinery.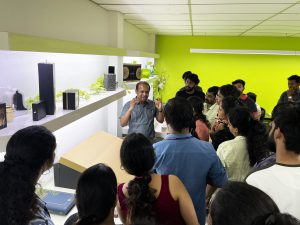 Whenever we receive a request from a school, or college to visit our factory, we never say no! At Bell, our doors are always open to people who are passionate to learn, as much as we are passionate about what we do. All our life is a classroom, with lessons being taught everywhere, provided we look with new eyes and are keen to learn and understand. The idea of giving back to society by teaching and demonstrating- for students and experts alike is almost like a ritual of Corporate Social Responsibility for us.