Menu
Rigid Box Vs. Folding cartons!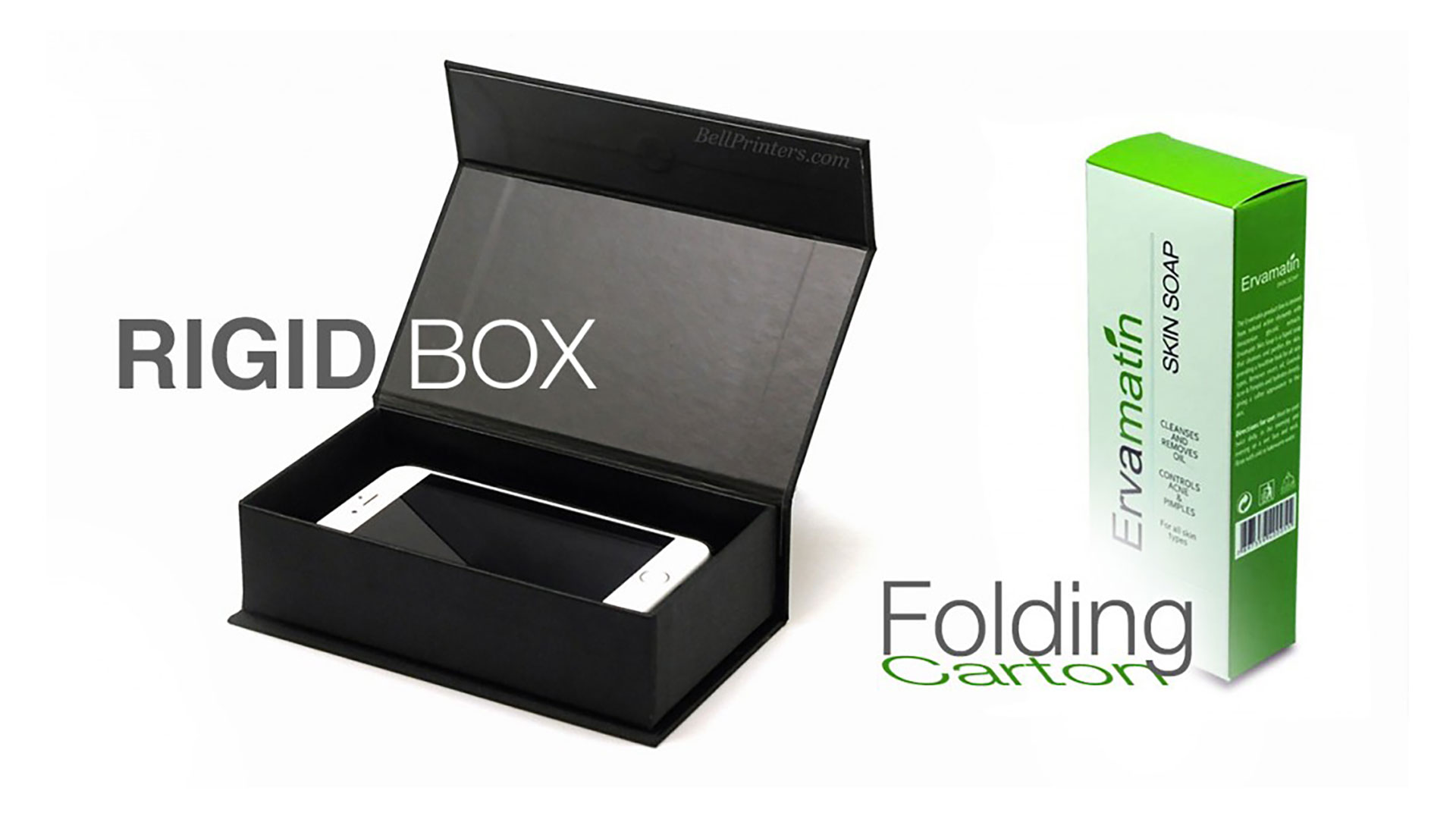 One of the common questions our customers have is "What is the difference between Rigid Box and Folding Carton?"
In terms of manufacturing, there is an ocean of difference between them, but some of the processes are similar and hence may overlap. In terms of the cost, Rigid Boxes are the more expensive option between the two, considering that the boxes are sturdier (commonly upto 5 times thicker).
When it comes to adding value for your product through great packaging, Rigid Boxes win the game easily because of the perception that more expensive packaging hold better quality products. Rigid boxes being stronger and more durable, have a long lifespan which helps protect whatever product it holds, for much much longer than folding cartons. This is one reason why Luxury Products manufacturers have always opted for Rigid Boxes as their packaging of choice.
In terms of the overall Look & Feel of the packaging, printing processes of both Rigid Boxes and Folding Cartons are virtually the same because they are both printed on paper board. For Rigid Boxes, this printed paper (or board) with all its special add-on effects like UV and Hot Foil stamping, is pasted on the chip board. This creates the virtual effect of a much thicker packaging when it is actually layer pasted on the sturdy chip board.
At Bell, we ensure that our customers find the right choice of packaging- first ensuring that they are educated correctly on the options available, which can be replicated perfectly. This winning combination always helps us mutually Sell Well with Bell.