Menu
NAEP- National Awards for Printing Excellence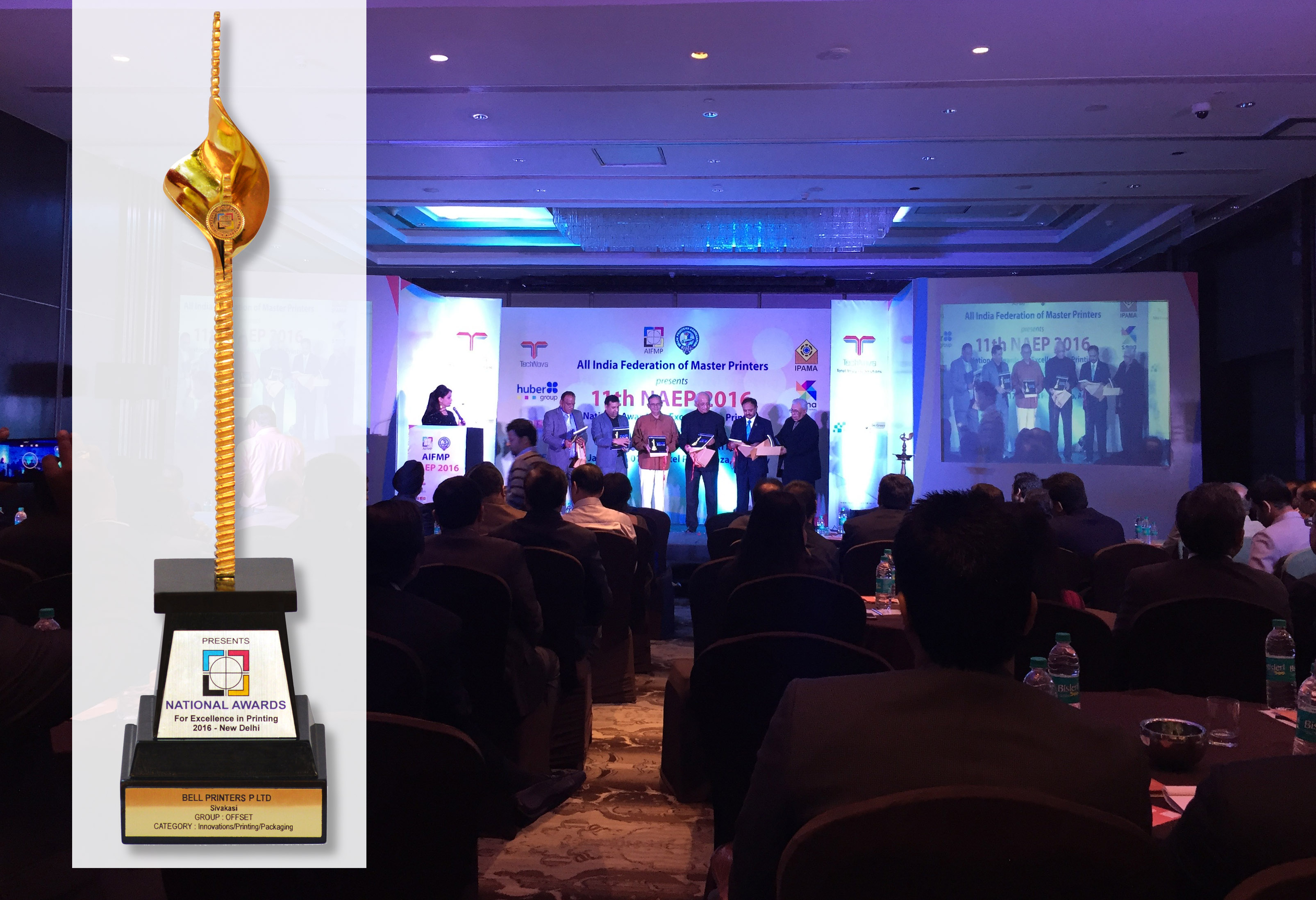 For many years now, we have participated in many Regional and National Awards for Printing Excellence (NAEP). However, this year has been extra special- we received information of our winning the Gold, on New Year's eve! A truly red-carpet welcome to the great New Year that 2017 promises to be for Bell!
The awards ceremony was held in Pride Plaza, a luxury Hotel in the capital's trendy Aero-City area. Our Directors Mr.Rajendrasingh, Mr.Vashikaran and the NPD-executive Mr.Manikandan were present to accept the honour from the heads of the Delhi Printers Association. While the grand ceremony celebrated the best of Indian Print Industry, we are proud winners along with two more winners from Sivakasi – Srinivas Fine Arts (Bangalore & Sivakasi) and Suri Graphix. Our heartfelt congratulations to our neighbouring co-winners!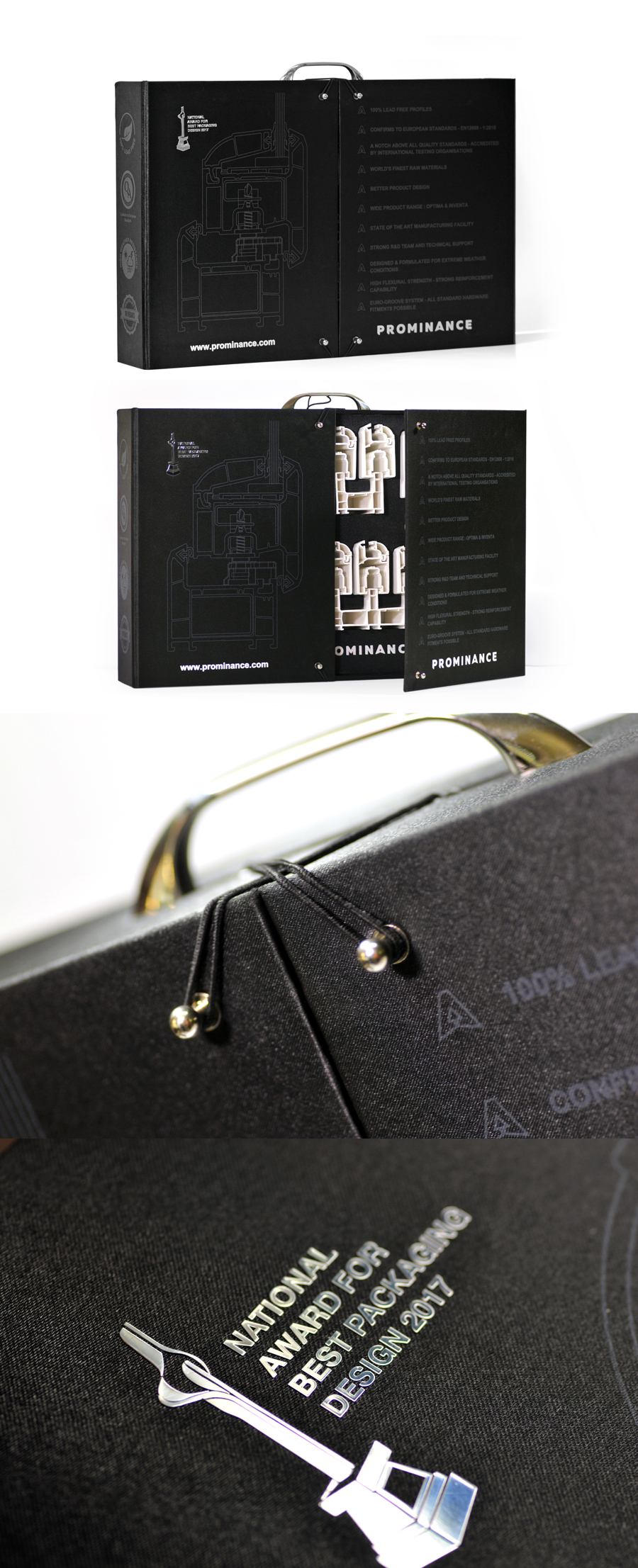 The award winning box was an exceptionally planned and executed Promotional Box for UPVC window systems. With over 40 unique modular systems, the Coimbatore-based Prominance company makes exceptional UPVC windows. Their marketing agents must carry these products which must impress large real estate clients, for which the box had to custom made with the cuts and slots for the sections manufactured so perfectly that they must be able to be removed and place back inside perfectly. This challenging job was completed to the full satisfaction of the customer, with continued mass production of the luxurious promotional boxes. Manufacturing this box with laser cut engineering perfection is something that not many printers can achieve- and hence we are proud to have been the winners of this National Award for innovative packaging.