Menu
Learning & Leading: Social Leadership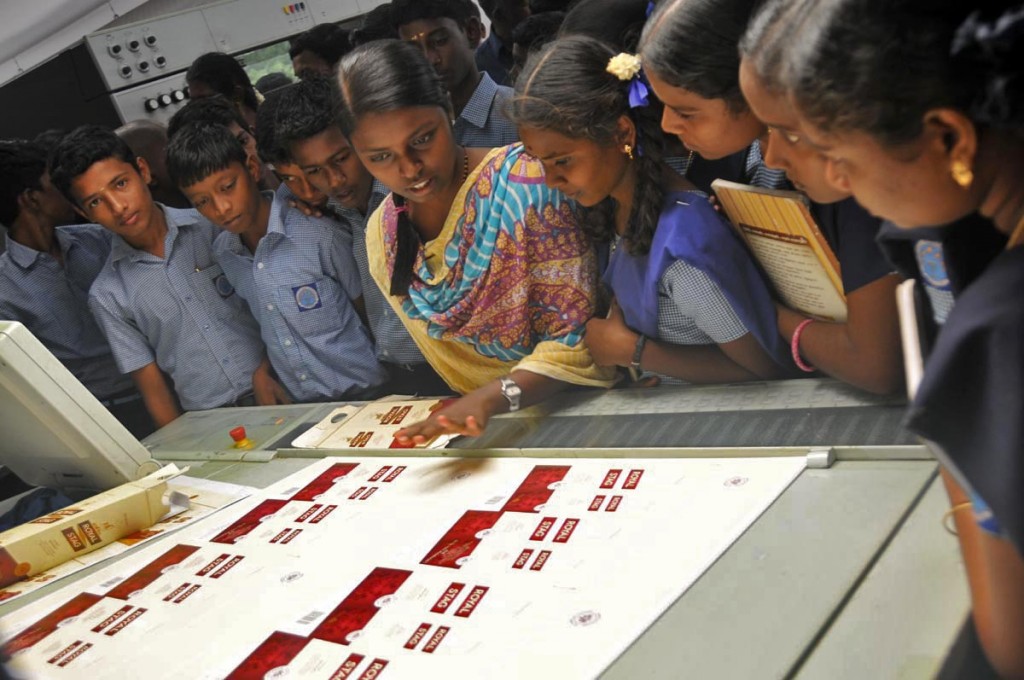 Whenever we receive a request from a school, college (or even a group of competitors from the industry!) to visit our factory, we never say no! At Bell, our doors are always open to people who are passionate to learn, as much as we are passionate about what we do. All our life is a classroom, with lessons being taught everywhere, provided we look with new eyes and are keen to learn and understand. The idea of giving back to the society by teaching and demonstrating- for students and experts alike is almost like a ritual of a Corporate Social Responsibility for us. If you would like to have a guided tour of our facility, please contact our helpdesk.
School students from Meadows School visit our facility. Ms. Sangeetha, one of our Quality Control executives explains to the girls how perfection is essential in printing.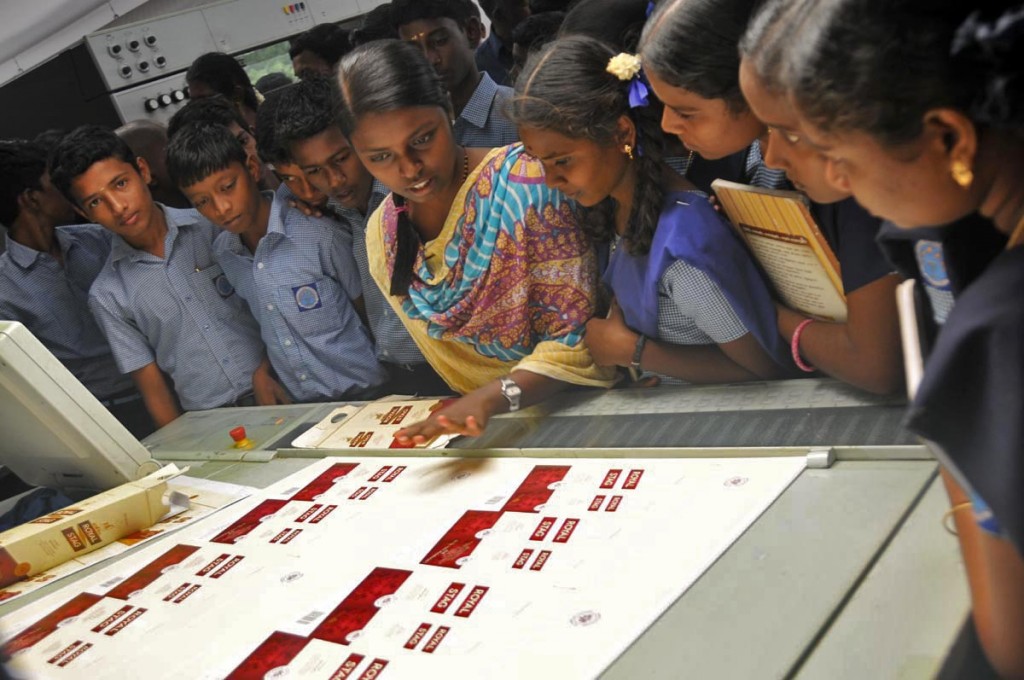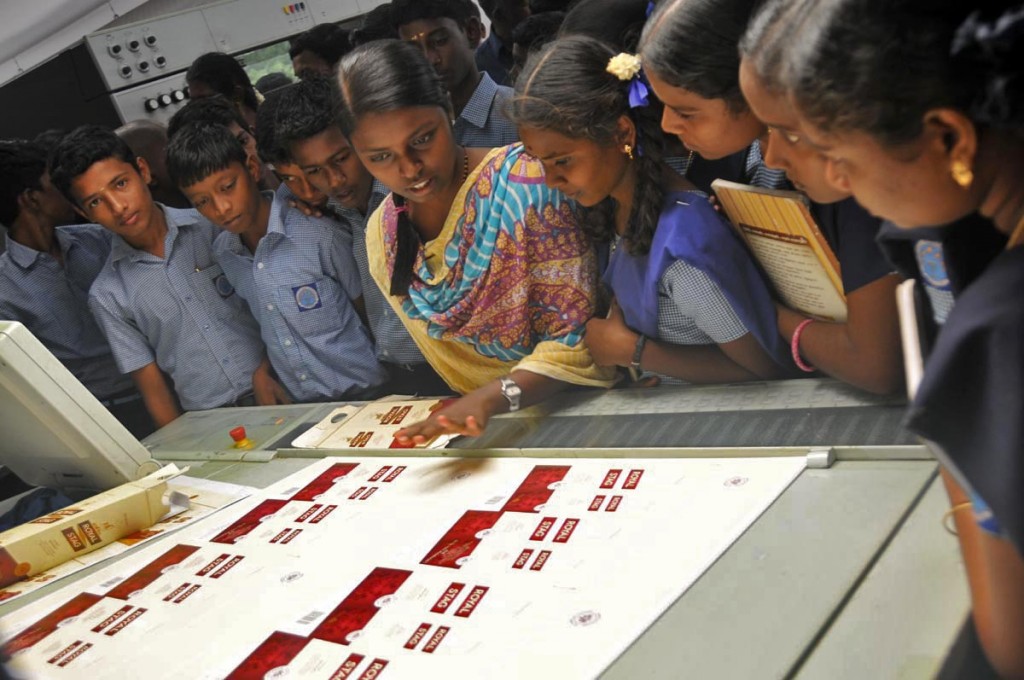 Students from different schools & educational institutions regularly visit to learn about printing. Mr.Dinesh (Quality Control executive) explains the processes of post production.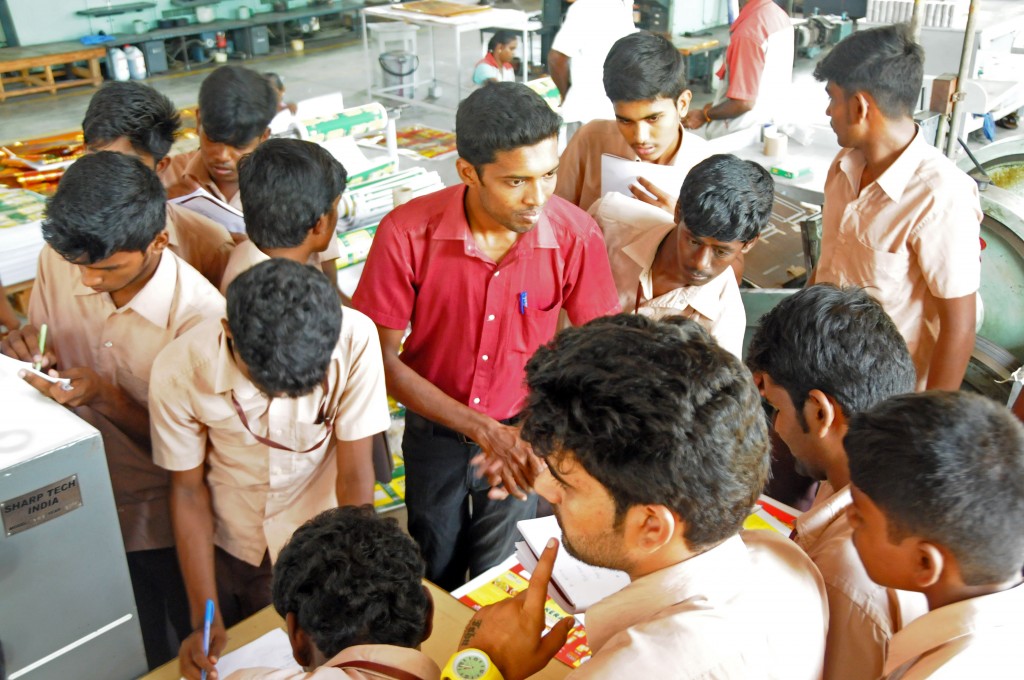 Many batches of students of Printing Technology courses regularly visit Bell … and then come for training as interns for hands-on experience on our latest machinery.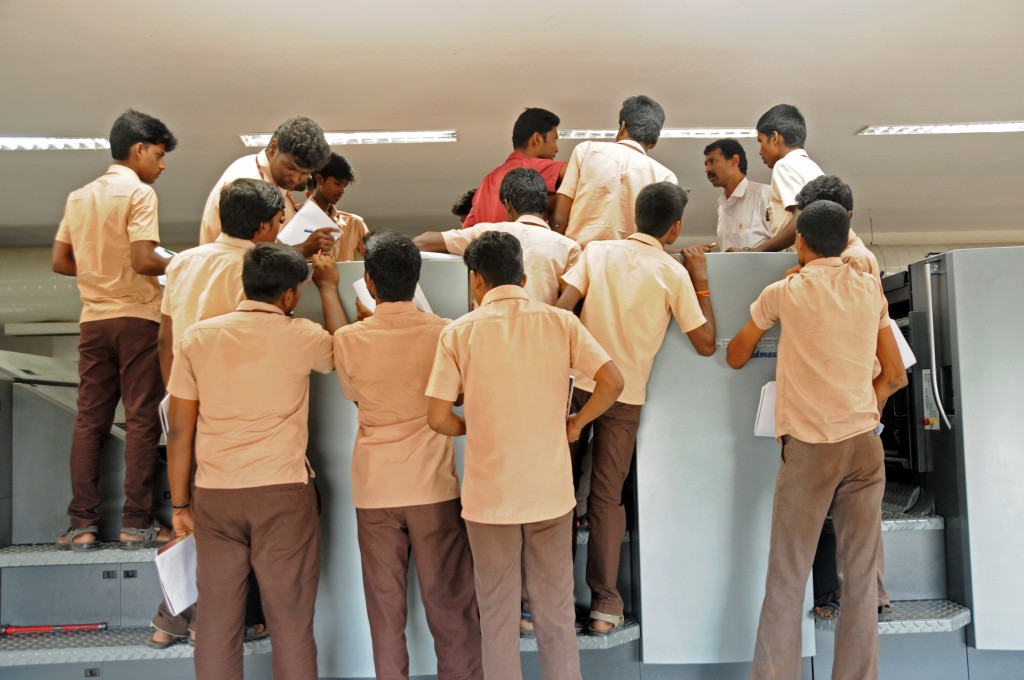 The Dindigul Printers Association – a delegation of 22 printers visit our factory to understand our best practises in manufacturing printed products.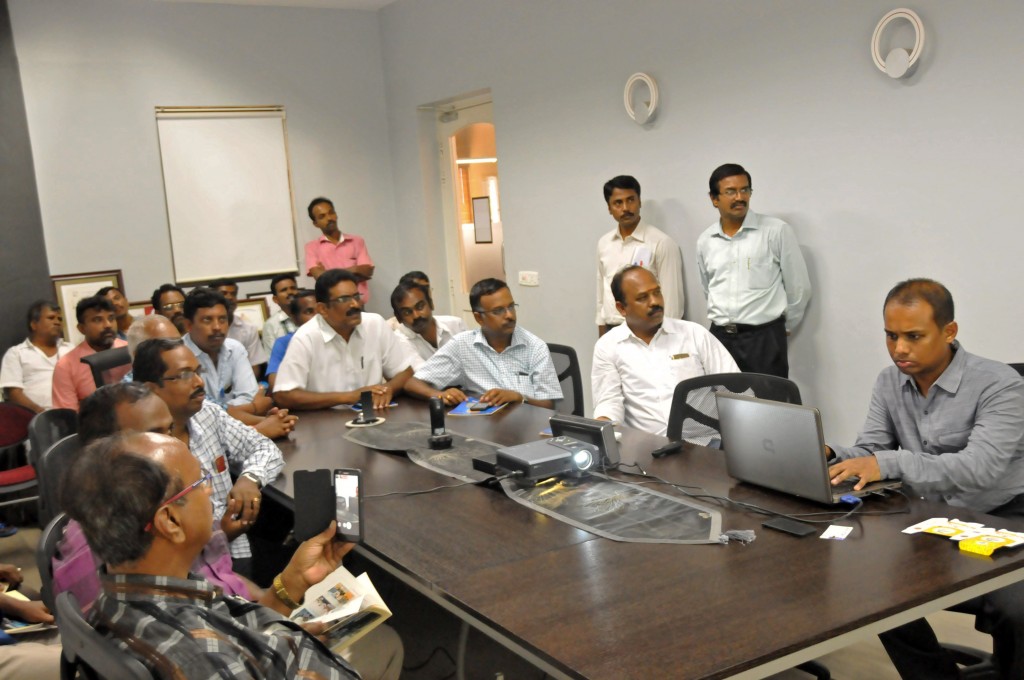 Encouraging our fellow printers to come and visit us- we are keen on Learning, Leading and Building Bridges!