Menu
Business Model Canvas- BMC at Bell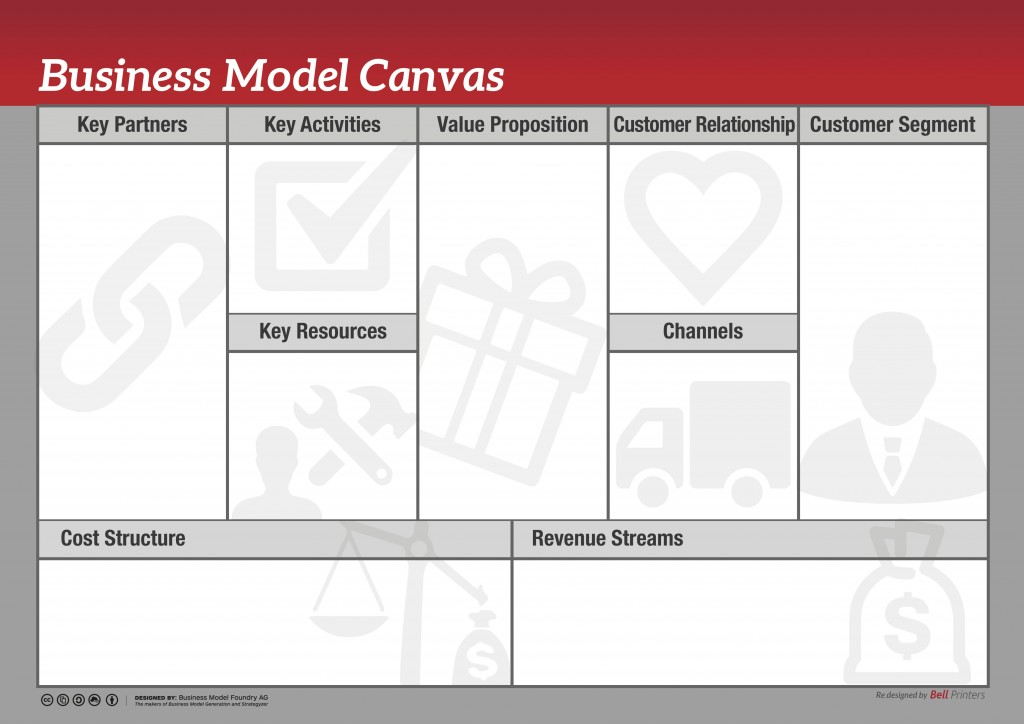 In today's rapidly changing world of technology, businesses have to evolve ultra-fast to keep up. Traditional business models of the past often do not apply anymore to the trends of the day. Many of the world's most successful businesses follow quite similar frameworks, which are designed for continued stability. At Bell Printers, we follow a sound business model structured by Alexander Osterwalder's Business Model Canvas.
In the late 2000's Osterwalder, an eminent Swiss Business theorist, and a team of 470 co-creators published a very attractive theory for describing business models: the Business Model Canvas. The BMC as it is often known, offers small and large businesses alike, an excellent model to develop ideas about the business model for monetizing data.
This chart of the Business Model Canvas is a redeveloped version from Business Model Foundry AG, designed by Bell Printers. Should you require a editable PDF version of the same, please email us at helpdesk@bellprinters.com. Every product we make at Bell Printers, goes through a Product/Market fit analysis to ensure we mass-produce to supply what the market demands. Through multiple lens, we view our products and services to ensure we produce not just innovative solutions, but also provide world class experiences in our service.